News:
Picture-sounds - Hangfarm alkotótelep 2018
August 23-26th 2018
Hangfarm is an open-air workshop for natural-technolgical installations. The current years' topic is picture-sounds: the participants will create compositions for photos or visual works.
We publish this tematic after creating several posts on the
Vasárnapi képeshang
at the Faluság blog.
Please write a mail to porta@hangfarm.hu if You plan to join!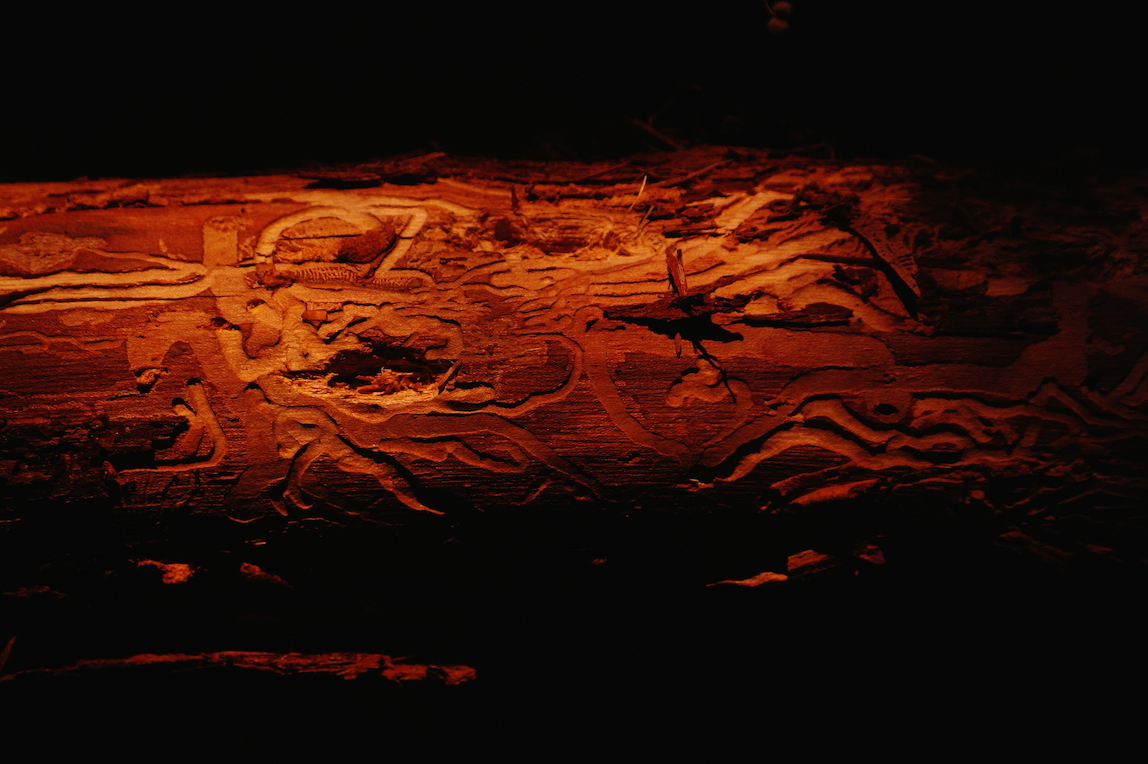 photoSynth symposium
9th. january 2018. In cooperation with the Faculty of Arts at University of Pécs, we organize a symposium in june which covers the topics of Hangfarm: workshops, presentations and concerts around self-powered electronic devices. More info here:
http://photosynth.hangfarm.hu/
.
Faluság blog has been launched!
7th january 2018.
Since we figured out the Hangfarm project, we look'd also for a concept to express the rural area as an artistic-associate-cognitive area, which let us to freely jump between separated categories and dimensions. Therefore we started the Faluság blog on 1st january, which will be updated regurarly, we hope. The weblink is
http://falusag.hangfarm.hu/
, and we call interested people to join in, even in Your native language. The blog is in hungarian, anyway....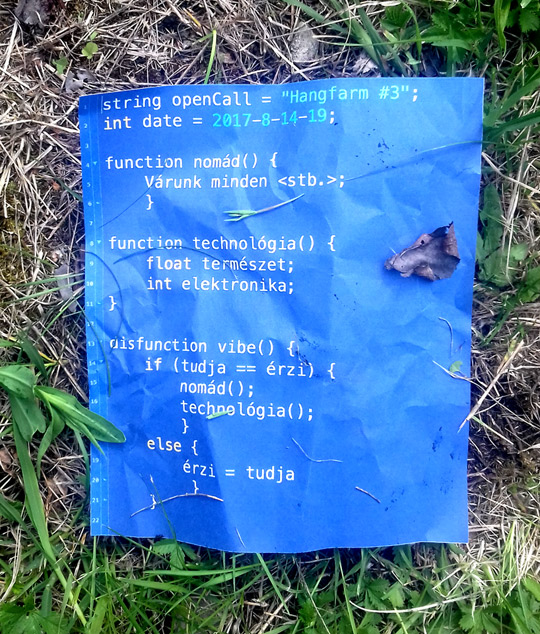 ~ Hangfarm 2017: natural functions
Events:
14th-19th august - art camp
thursday, 17th aug:

7pm, shed: lecture by Gyenes Zsolt - "Image and sound constellations - some examples"

friday, 18th aug

4pm, plough-land: presentation of the very long pieces' installation (otherwise the works will be presented successively on the different places)
5ph, shed: lecture and discussion by Kristóf Weber előadása - "A duplafaktúrás zenei szerkesztés, avagy lehetséges tendenciák a médiaművészeti alkotások szinkronizálásában"

saturday, 19th aug.

10am, shed - Hangyafarm - children programs
5pm, shed - presentation of the art camp works
after that on the plough-land: performances by Normál Tamás, dr. Sinapsis, Gábor Bencsik, swanasa and by the other participants of the art camp.
call for the art camp - 14-19. august 2017.
The topic of the current Hangfarm is around the words, codes written, placed into natural settings. We encourage to propose artworks, plans, which presents themselves about this on the following areas: installation, audio work, performance. The presentation of the works is scheduled to 18th august.
-
Sunplugged - concert of self-powered electronic devices
During the art camp we organize a one-off Sunplugged concert - with self-powered (solar, mechanical etc.) electronic instruments. We wait for contribution of You!
-
Long-time compositions
We wait also for long-time compositions to present as follows:
We plan to present long-time compositions (minimum 1 hour long), placed on a dedicated sound system around the farm. Including the local context is not necessary, but every author should count with these circumstances.
Form: concert, installation, generative artwork.
Method of submission:
finished artwork ready to playback or finished code to process (mp3, wav, aiff, maxpat etc., any sound material, which the computer can handle without the presence of the author)
if the work is presented / created locally, we need a short description of the concept including technical requirements, visual plan, sound or video excerpts
In all above fall we wait the proposals on the
porta@hangfarm.hu
email address, as soon as possible, finishing at 1st august.
As before, we wait also for help of volunteers, who could in preparation and realisation of the project!
Event page:
https://www.facebook.com/events/1658736871099720
Previous events' documentation: see http://hangfarm.hu/index-en.php at archives section!