News: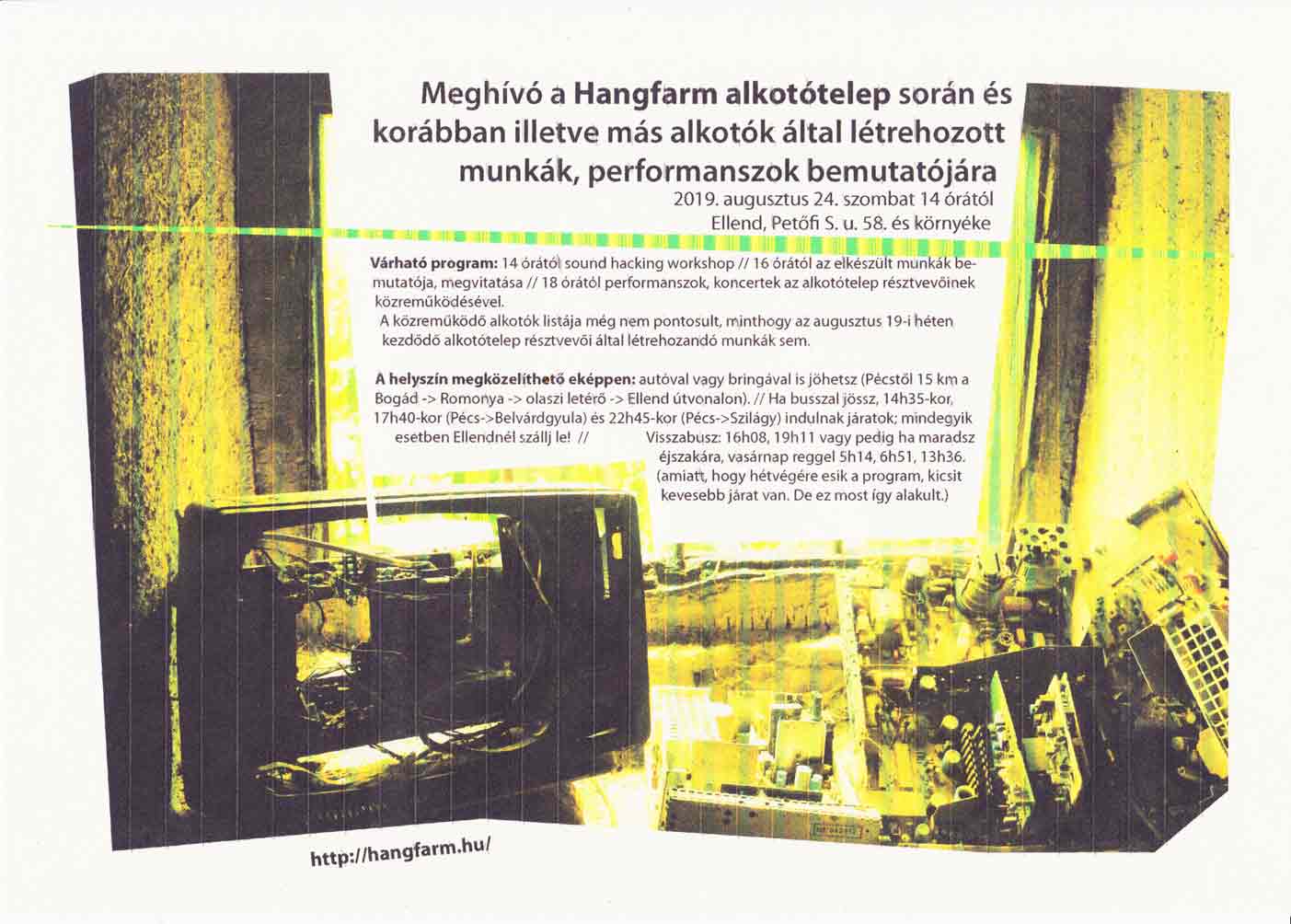 Hangfarm artist camp 2019.
August 19-24. 2019.
We're waiting for contribution of artists, who're looking for ways to realize their ideas on the field of media art, sound art, music and literature.
The place for the workshop is in Ellend, Hungary, near to Pécs.
The camp is half-nomade (untreated water, garden shower, compost toilet, kitchen coffee etc.) and self-serviced (the participants provide their equipment and food).
Place for sleep: tent, hayloft, wineyard-house;
There is no participation fee, but we ask for cover the costs of one common lunch or dinner.
There are documents of the previous events on this website's archive section. Apply and other infos here:
porta@hangfarm.hu
Nyáreleji kisülés - sound recordings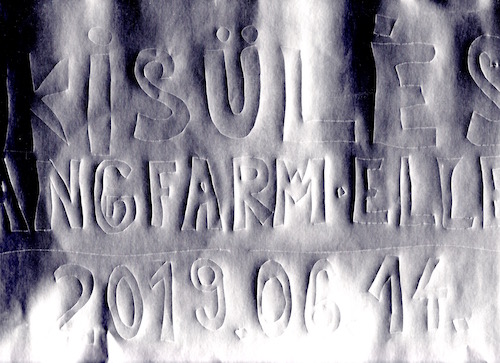 Nyáreleji kisülés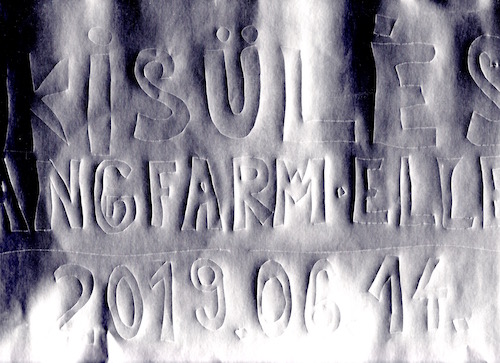 June 14th 2019
Présház
https://www.facebook.com/events/898398850491175/
Open air electronic and experimental music music night.
spine • majsai-németh zsolt • djindji ergimen • ton • steiner • zno • ton & djindji ergimen • xrc • steiner
In the abandoned vineyard: generative sound installation
Location: